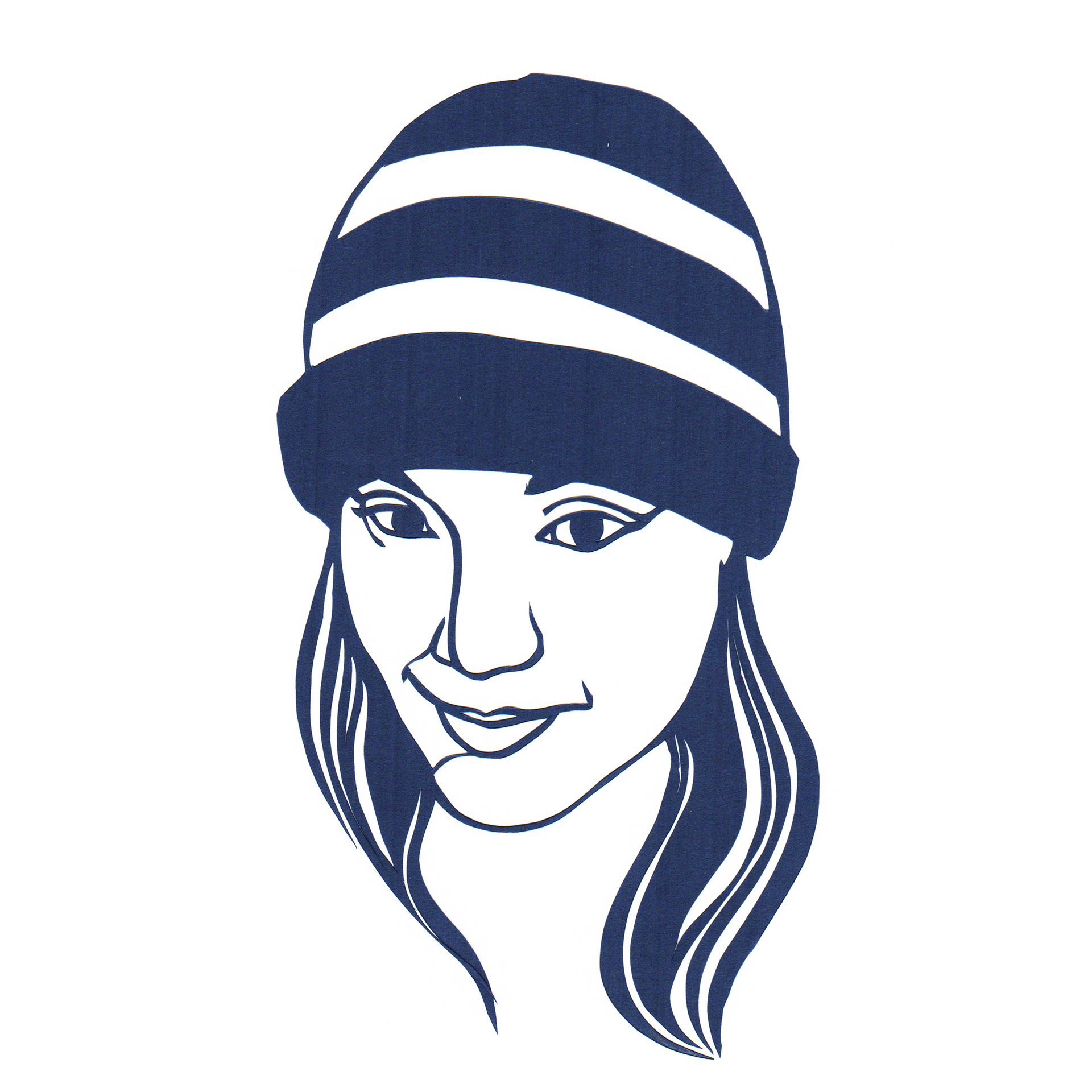 About Elizabeth Goss
"I specialize in the unusual and the unexpected. If a story or illustration can go in a weird or whimsical direction, that's where I want to take it.  I am most satisfied with my work when young readers tell me what they think is happening just off page. It means I have left enough room for their creativity and that, really, we're telling the story together." 
An honors graduate of Syracuse University's illustration program, I am an artist and author living in Portland, OR. Writing and illustrating picture books is my principal passion, but I also write fiction and nonfiction for young people.
I am a papercutter and create my unique illustrations by delicately slicing and stacking layers of painted and unpainted paper. To me, papercutting as an exquisite cross between drawing and sculpture, a medium where I can literally lift lines out of paper to create story and depth. It is also an extremely versatile media and my papercuts have appeared in galleries, art anthologies, TV spots, and advertisements as well as on clothing and promotional materials.
I am currently serving as the VP of Community Relations on the board of the
Guild of American Papercutters
and previously served a term as the VP of Exhibits. The Guild strives to bring this fantastic art-form into as many lives as possible and I teach papercutting workshops in and around Portland.
Some of my illustration clients include:
SMART (Start Making a Reader Today)
Nick Sports (Nickelodeon)
The Guild of American Papercutters
Award-winning children's author Elizabeth Rusch
The Wind & Oar Boat School
My major publishing credits are:
(you'll have to email me to hear about the minor ones)
Paper Magic
Author, Heinemann, 2019
Sweet Medicine
Author, Heinemann, 2019
Your Feet
Author, Heinemann, 2019
Tiny Dragons
Illustrator, ArtOrder llc, 2018
Oregon Reads Aloud
Illustrator, West Margin Press (formerly Graphic Arts Books), 2016
My recent exhibition history includes:
No Cutting Remarks: Original Papercuts by Elizabeth Goss
March - April 2019, Cascade Park Community Library, Vancouver, WA
Food & Forest: Original Papercuts by Elizabeth Goss
January 2018, The Thurman St. Collective, Portland, OR
No Big Heads 2017
October 2017, Hugh McPeck Gallery, Anchorage, Alaska
2016 OPEN HOUSE—Designing for the Birds
Awarded the Home Sweet Home Award
April 2016, WeMake, Portland, Oregon
Bulfinch: Memories and Fairytales Art Show
January 2016, Capitol Hill Arts Workshop, Washington, D.C.
Recent awards:
My manuscript
Full Moon Fever
was a Finalist in the 2018
Bologna Dueling Illustrators Manuscript Contest
To peek inside the studio and see what I'm working on right now, follow me on Instagram
@lizabethgoss
.